Saarihely A2*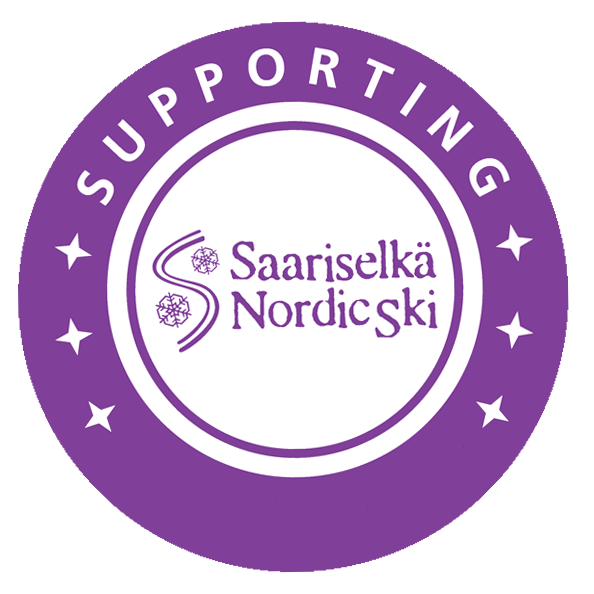 Apartment in a row house in the center of Saariselkä. Kitchen-living room, 2 bedrooms, loft, suana, shower room and toilet. Renovated in 2001. Built in 1986. Size 44+15 m².
Sleeping arrangements, entrance floor:
• bedroom: 2 single beds
Sleeping arrangements, second floor:
• bedroom: 2 single beds
• open loft: sofa bed
Kitchen equipment
•
cutlery and cookware
• dishwasher
• refrigerator with freezer compartment
• electric stove and oven
• microwave oven
• coffee maker
• water kettle
• toaster
Other equipment
• tv
• cd-player
• radio
• washing machine
• electric drying closet for clothes
• iron and ironing board
• hair dryer
• fireplace
• car electric heating point
Price includes
In autumn and winter seasons
The price includes end-of-stay clean and wood for the fireplace.
Linen and towels by order.
In summertime
The price do not include extra services.
Linen, towels and end-of-stay clean by order.

Please check included services from your invoice.

Distances
• ski track approx. 300 m
• ski slopes approx. 2,2 km
•
Saariselkä info and maps
Key service
The keys are picked up from the reception of Saariselkä Booking, address Honkapolku 2. When the reception is closed, please pick up the keys from the entrance hall of the reception using door code.
The keys must be returned to the reception of Saariselkä Booking by 12 p.m. (at noon) on the day of departure. If the reception is closed, please leave the keys to the locked, red mailbox on the outdoor wall.
Saariselkä Bookings reception
Read 11 reviews
(Average score: 3.27)
Tosi väkevä pesuaineen tai hajuveden haju pari päivää. Käsisaippua jatkettu vedellä. Wc-paperia 3 rullaa. Kaupasta toki saatiin saippuaa ja paperia mut se haju oli pari päivää riesana. Kannattaa siivoojia informoida hajusta. Muuten ihan asiallinen huoneisto
Siisti ja viihtyisä majoituskohde. Sijainti hyvä, keskellä kylää ja latuverkoston lähellä. Aamiaispaketti monipuolinen ja erittäin tarpeellinen varsinaisten kauppojen nyt puuttuessa.
Asiallinen huoneisto,kaipais pinta remonttia. Alueen jätehuoltoon tarttes tehdä jotain. Roskikset olivat tullessa todella täysiä. Viikon lopulla roskapussit olivat pihamaalla.
Huoneisto siisti ja tilava. Vuoteet uusia ja hyviä nukkua. Astiaston paistinpannut huonossa kunnossa ja laseja vähän. Hyvä sijainti.
Yleisilme siisti. Huoneistoon mennessä ensimmäistä kertaa pöllähti vastaan voimakas hajuveden tms. haju. Loppuviikosta hajua ei tuntunut. Tiskiharja likainen, olisi syytä vaihtaa. Suihku ei pysynyt päällä, joko paine on alhainen tai laite rikki. Osakkeen sijainti on hyvä.
Hinta-/laatusuhde kohdallaan. Pieniä puutteita on mm pakastin puuttuu. Myös viini- sekä skumppalaseja saisi olla enemmän. Uudennäköisistä vuodevaatteista plussaa.
Huoneisto oli perussiisti ja kaikki toimi, mutta sisällä tuntui paha haju ja seurueemme herkimmät saivat hengitystie- ja iho-oireita. En voi suositella allergiselle tai astmaatikolle.
Sängyt kaipaavat uusimista, nitisee ja narisee sekä tahraisia. Huoneisto muuten ok ehkä sisustus kaipaisi tähän päivään päivittämistä. Sijainti hyvä.
Huoneisto siivoton. Suihku toimi, kuin vanhan miehen pippeli. Vessanpönttö rikki. Hintataso todella yläkanttiin. Ois hyvä ilmoittaa vuokraajille näistä puutteista - - - SAARISELÄN KESKUSVARAAMON KOMMENTTI: - - - Huoneisto siivottu ja 'puunattu'. Myös WC:n pönttö korjattu.
Sijainti hyvä. Rauhallinen ja varusteiltaan riittävä. Huoneisto vaatisi pientä remonttia.
Majoitus, joka on siisti ja käsittää perustason varustelun. Joitakin astioita voisi olla hieman enemmän. Neljälle henkilölle sopivat tilat, joskin makuuhuone on tosi pieni kahdelle henkilölle. Parven tilat hyvät ja portaat tosi helpot kulkea. Hyvä, keskeinen sijainti.