Saariseläntie 8b7*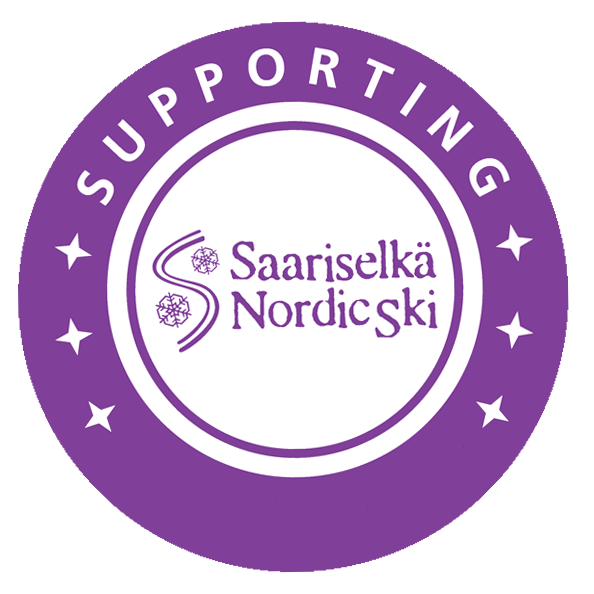 Apartment in a row house the center of Saariselkä. Kitchen-living room, 2 bedrooms, sauna, shower room, toilet and terrace. Renovated in 2016. Built in 1981. Size 60 m².
Sleeping arrangements:
• bedroom (no window): 2 single beds
• alcove in connection with the living room (no door): sofa bed for 2
Kitchen equipment
•
Einheitlich umfassende Geschirrausstattung
• dishwasher
• refrigerator and freezer
• electric stove and oven
• microwave oven
• coffee maker
• water kettle
• toaster
• blender
• mixer
other equipment
• wi-fi
• smart-tv
• cd-player
• radio
• washing machine
• drying closet for clothes
• iron and ironing board
• hair dryer
• fireplace
• car electric heating point
• small storage for firewood
Price includes
In autumn and winter seasons
The price includes linen, towels, end-of-stay clean, wood for the fireplace and wi-fi.
Not for rent in summertime in 2022. Pet fee
• 40 € / pet / booking (one pet)
• 25 € / pet / booking (second pet)
Please check included services from your invoice.
Good to know
• Parking place with heating point is on the parking area
• Entrance is on the terrace on the north side of the building
Distances
• approx. 360 m to ski tracks
• approx. 1,8 km to ski slopes
• Please note: next to the apartment is the Panimo Pub.
•
Saariselkä info and maps
Key service
The keys are picked up from the reception of Saariselkä Booking, address Honkapolku 2. When the reception is closed, please pick up the keys from the entrance hall of the reception using door code.
The keys must be returned to the reception of Saariselkä Booking by 12 p.m. (at noon) on the day of departure. If the reception is closed, please leave the keys to the locked, red mailbox on the outdoor wall.
Saariselkä Bookings reception
Read 10 reviews
(Average score: 3.8)
Varustus riittävä hyvällä alueella
Huoneisto ihan hyvä ja siisti. Välillä Panimon basson jytke kuului sisälle.
Huoneistoon tultaessa, ensimmäisenä tuli vastaan homeen haju, joka tarttui kaikkiin vaatteisiin ja matkalaukkuihin. Kotona kaikki piti pestä, myös laukut ja laukuissa olleet käyttämättömät vaatteet. Huoneisto oli erittäin kylmä, mutta huoltomiehelle kiitos nopeasta avusta. Kaapeissa oli likaisia astioita ja kahvinkeitin sekä vedenkeitin olivat epäsiistit. Keittiössä epäsiisti yleisilme. Hinta-laatusuhde heikko, verrattuna Rukan ja Pyhä-Luoston majoitukseen, missä samalla reissulla yövyttiin.
Hyvä sijainti. Kokovartalopeili olisi hyvä olla. Roskapusseja ja wc-papereita hiukan enemmän. Tunkkaisuus oli havaittavissa koko huoneistossa.
Tilava, viihtyisä ja kaikkia taloustarvikkeita riittävästi. Hyvä sauna. Pientä korjaamista, mm. jätekaapin saranat irti ja tv: lle käyttömanuaali olisi hyvä. Iso miinus roskaisesta pihapiiristä ja vaikeasti löydettävästä jätepisteestä, kaukana. Ulkoportaat hankalat huonosti liikkuvalle, pehmeää kivisoraa eikä kaidetta!
Majoituskohde oli mukava ja toimiva, mutta sisällä oli viileää. Emme osanneet säätää lämpöä lisää... Ja keittiön roskakaapin alempi sarana on rikki/irti, sen voisi korjata.
Kaikinpuolin toimiva ja viihtyisä huoneisto. Kiuas kaipaa vähän lisää kiviä jotta sieltä saisi kunnon löylyt.
Asunto oli siisti ja sopiva kahdelle aikuiselle ja pienelle koiralle. Saunan löylyt olivat makoisat, säilytystilaa oli reilusti ja kaikki toimi hyvin. Sijainti keskellä kylää oli kätevä. Suosittelen.
Kaikki sujui mallikkaasti ja huoneisto oli oikein sopiva viikon lomailuun pienellä perheellä :) palvelut lähellä, mutta silti rauhallista.
Huoneisto ei sovi henkilölle, jolla sisäilma ongelmia. Ikä näkyy kaikessa, astioita hyvin varsinkin lautasia, aterimista pieniä lusikoita suhteessa muihin vähän, sänky hyvä. Sijainti erinomainen. - - - SAARISELÄN KESKUSVARAAMON KOMMENTTI:--- Olohuoneen kalusto uusittu (sohva, nojatuolit, sohvapöytä), samoin verhot uusitt ja asennettu pimennysverhot ja led-verhovalot. 02/2021