Kelotähti A14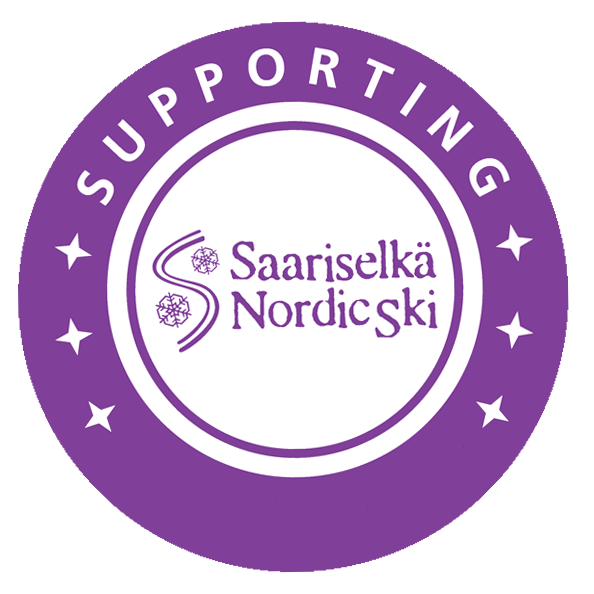 Apartment in a block of flats in the center of Saariselkä. Second-floor apartments balcony is in the Revontulentie -road side. Kitchen-living room, 2 bedrooms, sauna, shower room, toilet and balcony. Also in shower room there is a toilet. Built in 2012. Size 52,5 m².
Sleeping arrangements:
• bedroom: 2 single beds
• bedroom (no window): with bunk bed (upper bed 90 cm and lower bed 120 cm)
• living room: sofa bed
Kitchen equipment
•
large set of cutlery and cookware
• dishwasher
• fridge/freezer
• electric stove and oven
• microwave oven
• coffee maker
• water kettle
• toaster
• hand blender
• mixer
Other equipment
• wi-fi
• smart-tv
• dvd-player
• cd-player
• radio
• washing machine
• electric drying closet for clothes
• iron and ironing board
• hair dryer
• car electic heating point 14
• shared ski maintenance room in the housing company's common premises
Price icludes
The price includes linen (beds are made), towels, end-of-stay clean and wi-fi.
Please check included services from your invoice.
Please note
Smoking is not allowed in the apartment and the balcony! Smoking area is in the yard.
According to the rules of the housing company, rental guests have full financial responsibility in case of:
• false fire alarms (guests cover all the costs of responsing to false fire alarms);
• lost keys (actual expenses of renewing of keys and locks).
Distances
• Ski tracks approx. 50 m
• Slopes approx. 1 km
•
Saariselkä info and maps
Key service
The keys are picked up from the reception of Saariselkä Booking, address Honkapolku 2. When the reception is closed, please pick up the keys from the entrance hall of the reception using door code.
The keys must be returned to the reception of Saariselkä Booking by 12 p.m. (at noon) on the day of departure. If the reception is closed, please leave the keys to the locked, red mailbox on the outdoor wall.
Saariselkä Bookings reception
Kelotähti A14 virtual tous in full size
Read 8 reviews
(Average score: 4.75)
Olemme vuosien mittaan majoittautuneet yli 10 erilaisessa huoneistossa, huoneessa tai mökissä Saariselän alueella. Tämä on ehdottomasti niistä yksi parhaimmista. Huoneisto on todella hyvin varusteltu ja ajatuksella sisustettu. Nautimme kovasti myös siitä, että makuuhuoneessa oli tarpeeksi säilytystilaa tavaroille ja muutenkin tilaa sen verran, että kaappien ovet mahtui avaamaan törmäämättä sänkyyn tai matkatoveriin - toisin kuin monessa muussa käyttämässämme huoneistossa. Meitä oli mukana kolme aikuista. Alkovi on pieni (kuten huoneiston kuvauksesta näkyy), mutta yksi aikuinen mahtui siihen hyvin. Kahdelle aíkuiselle se olisi ollut aika ahdas. Huoneiston sijainti lähellä latujen lähtöpistettä on erinomainen. Viikon aikana huoneistoon ei kuulunut minkäänlaista häiriötä muualta talosta. Rakennuksen alakerrassa oleva pubi oli auki, mutta siitä ei kuulunut huoneistoon saakka pienintäkään ääntä.
Erinomainen huoneisto keskeisellä sijainnilla. Kylpyhuoneen lattiakin kuivui nopeasti ja kaksi eri wc-tilaa on kätevää. Majoituimme vaimon kanssa kahden.
Hyvällä paikalla, hyvin varusteltu huoneisto. Kaikki toimii. Siisti. Erityisesti myös sängyt ovat hyvät, mitkä suurimmassa osassa vuokrakohteissa ovat todella huonoja ja veteliä.
Ihana huoneisto.Viihdyimme hyvin ja huippua oli keittiön varustetaso. Täysiä pisteitä söi sohva,jääkaappipakastimen ihme ääni(nimesimme äänen kuukkeliksi:)) Isommassa makkarissa oli puutteellinen siivous. Pieniä ongelmia ja voimme täysin suositella tätä kohdetta. Kiitos keskusvaraamolle ja kiinteistön omistajalle.
Erinomainen sijainti hiihtäjille. Laadukas asunto ja varustelu. Toimi myös etätöihin. Ainoa häiriötekijä äänieristys, kun yläkertaan sattui vauhdikkaita eläjiä.
Hyvä varustelu, hyvä sijainti, rauhallinen
Huoneisto erittäin viihtyisä ja hyvällä maulla sisustettu. Kahdelle hengelle sopivan väljä. Keittiössä hyvä varustelu. Talous-,wc-paperit, lakanat ja pyyhkeet sisältyivät vuokraan. Saunan sai sopivan lämpimäksi, mikä ei aina ole itsestäänselvyys. Sijainti mukavan lähellä lähtöporttia ja kauppapalveluja. Miinuksena nettiyhteyden takkuilu. Talossa oli vain sekajätteen ja lasin keräys, mikä ympäristönsuojelun kannalta oli surullista. Yhteenvetona meidän paras majoitus Saariselällä. Ilmeisesti moni muukin on tykännyt, koska vieraskirjassa samoja nimiä yhä uudelleen. Suosittelen.
Kiva, siisti huoneisto keskeisellä mutta rauhallisella paikalla (alakerran baari oli kiinni COVID-rajoituksista johtuen, joten sieltäkään ei kuulunut ääntä). Kaunis pieni olohuone toimivalla avokeittiöllä ja Kaunispäätä kohti aukeavalla parvekkeella. Tilava 2h makuuhuone, jossa runsaasti kaappitilaa, sekä toinen makuuhuone kerrossängyllä. Tilava sauna, pesutila ja WC sen yhteydessä sekä toinen pienempi WC. Parkkipaikka sisäpihalla. Hyvin varusteltu 4-5 hengelle. Saunaa saa lämmittää vähän pidempään kuin luulisi, että sen saa löylylämpimäksi, ja kiukaan termostaatti kannattaa laittaa täysille. Tulisimme epäröimättä samaan huoneistoon uudestaan.