Sokosti - PUILAKKA 3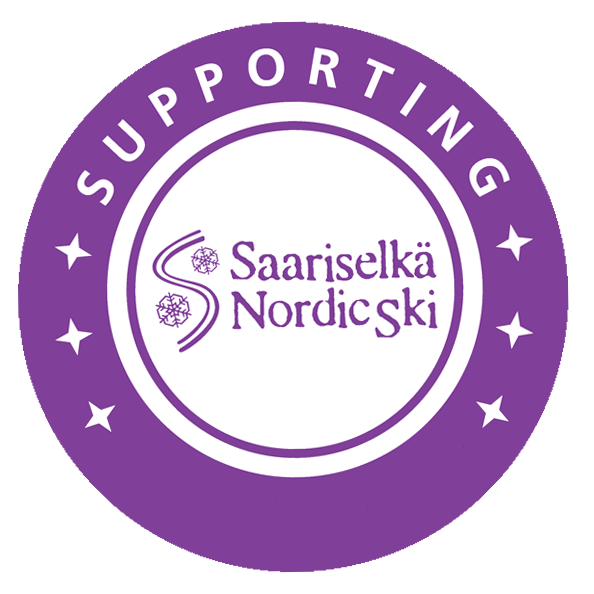 Sokosti
(old name: Pomoselkä) Arctic Chalets & Apartments are located in the center of Saariselkä village.
In the same yard are two silver log buildings with different sizes of chalets and apartments. Sokosti Arctic Chalets & Apartments accommodates max. 36 people.
•
Lupukka
chalet for 8 people (old name: Ukkoherra)
•
Puilakka
1, 2, 3 & 4 apartments for 2 people (old names: Pomoselkä 1, 2, 6 & 7)
•
Ukselma
chalet for 10 people (old name: Teräväpää)
Puilakka 3 description
Silver log apartment in the center of Saariselkä. Apartments 3 and 4 have common entrance. Kitchen-living room, bedroom, sauna and shower/toilet. Size 44 m².
Sleeping arrangements:
• bedroom: 2 single beds
• sofa bed for 2 in living room
Kitchen equipment
•
large set of cutlery and cookware
• dishwasher
• refrigerator-freezer
• electric stove and oven
• microwave oven
• coffee maker
• water kettle
• toaster
Other equipment
• wi-fi
• smart-tv
• electric drying closet for clothes
• washing machine and dryer
• iron and ironing board
• hairdryer
• car electric heating point
• ski maintenance room (table + iron)
• small outdoor storage
• in the shared storage room: fire wood, 2 bikes (in summer) and toboggans
• the housing company also has for hire 1 baby bed (incl. linen and towel) and a high chair for common use
Price includes
In autumn and winter seasons
The price includes linen (beds are made), towels, end-of-stay clean and wi-fi.
In summertime
The price includes linen and towels for 2 people and wi-fi.
More linen and towels and end-of-stay clean by order.

Please check included services from your invoice.

Distances
• Ski track approx. 50 m
• Ski slopes approx. 2 km
•
Saariselkä info and maps
Key service
The keys are picked up from the reception of Saariselkä Booking, address Honkapolku 2. When the reception is closed, please pick up the keys from the entrance hall of the reception using door code.
The keys must be returned to the reception of Saariselkä Booking by 12 p.m. (at noon) on the day of departure. If the reception is closed, please leave the keys to the locked, red mailbox on the outdoor wall.
Saariselkä Bookings reception
Read 15 reviews
(Average score: 4.33)
Siisti mökki, ja todella sopivan kokoinen kahdelle aikuiselle. Sijainti erinomainen laduille ja palveluiden ääreen. Keittiö hyvin varusteltu, ja älytelevisiosta plussaa. Sängyt olivat TODELLA kovat, ja pidemmän majoituksen aikana olisi selkää alkanut varmasti särkemään. Harmi, kun sivuilla luki, että sängyt uusittu hiljattain ja mökkiin oli valittu kovin sänkymalli. Viereisestä asunnosta kuului helposti ovien äänet läpi, mutta onneksi ei eletty eri tahtiin, eikä äänet häirinnyt esim. yöllä.
Tilavat huoneet ja siistiä. Piha oli aika jäinen ja liukas eikä sitä hiekoitettu. Keittiö vähän ahdas, mutta koneet olivat hyvät. Kaikenkaikkiaan hyvä kohde lähellä latuja.
Kelohuoneisto tosi viihtyisä. Puutteet lähinnä ruokailuvälineissä: mm. tee/kahvikupit aivan liian pieniä nykyiseen makuun, astioita ja aterimia liian vähän, sitruspuristinta ei löytynyt, kokkiveitset tylsiä, veitsenterotin olisi tarpeen.
Majoitus oli siisti ja varustelu hyvä, pulkkia sai lainaan ja parkkipaikat lähellä. Ihana kelomökki, jossa viihtyi. Kaikkialla oli puhdasta. Alkuun mökissä oli kylmä, mutta lämpöä sai säädettyä. Ainoa miinus erittäin kova sänky.
Mukava ja hyvin varusteltu mökki hyvällä sijainnilla. Sopivan kokoinen pariskunnalle tms.
Siisti, hyvinvarusteltu huoneisto erinomaisella sijainnilla lähellä palveluita ja latuja / patikointireittejä. Komea kelohirsirakennus. Lisäsänkynä oleva vuodesohva oli aika äänekäs.
Mukava mökki saunalla. Rauhallinen. Siisti.
Kämppä on tuttu edellisiltä käynneiltä ja paluu aina uudelleen osoittaa sen toimivuuden, Sijainti on erinomainen, Kämpän pohjaratkaisu on hyvä ja fasiliteetit ovat hyvin toimivat. Voin suositella
Siisti ja todella hyvällä paikalla oleva oleva pieni ja mukava huoneisto, oikein sopiva 2 henkilölle viikoksi. Sänky aika jämäkkä, mutta se ei meitä kiusannut, kunnollisten teemukien puuttuminen kylläkin :D Keittiön varustelussa muutenkin hieman paranneltavaa, veitset olivat tylsyydessään lähes vaarallisia ja astianpesukonetta joutui käyttämään vajaana, kun juomalasit loppui aina kesken.
Tilat siistit, sijainti keskellä , mutta rauhallinen alue
Mukava kelohuoneisto, mutta kaipaisi hieman huoltoa sieltä sun täältä. Pakastimesta esim. puuttui kahva, kelorakennuksen kaikki ovet narisevat, sulkeutuvat huonosti ja paukkuvat kun niitä hakataan voimalla kiinni. Onneksi ei ollut yökukkujia. Sijainti erinomainen.
Viihtyisä asunto, erittäin siisti ja hyvin varusteltu. Myös suksien huoltohuone oli hyvin varusteltu.
Tunnelmallinen, toimiva ja siisti mökkimäinen hyvin varusteltu huoneisto. Erinomainen kahdelle hengelle. Sijainti täydellinen hiihtäjälle, ladut lähtevät mökin takaa. Palveluihin myös kävelymatka. Bussipysäkki lähellä, josta menee skibussi rinteisiin 10min ja lentokenttäkuljetus 25min. Hyvin pärjäsimme koko viikon ilman autoa.