Sokosti - PUILAKKA 1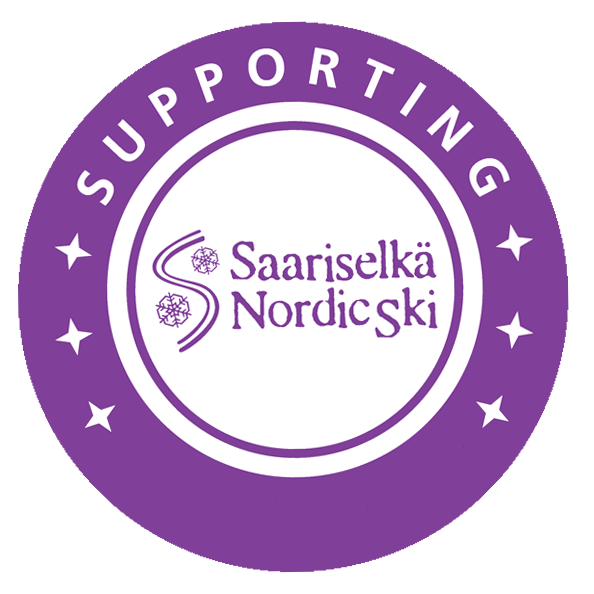 Sokosti
(old name: Pomoselkä) Arctic Chalets & Apartments are located in the center of Saariselkä village.
In the same yard are two silver log buildings with different sizes of chalets and apartments. Sokosti Arctic Chalets & Apartments accommodates max. 36 people.
•
Lupukka
chalet for 8 people (old name: Ukkoherra)
•
Puilakka
1, 2, 3 & 4 apartments for 2 people (old names: Pomoselkä 1, 2, 6 & 7)
•
Ukselma
chalet for 10 people (old name: Teräväpää)
Puilakka 1 description
Silver log apartment in the center of Saariselkä. Apartments 1 and 2 have common entrance. Kitchen-living room, bedroom, sauna and shower/toilet. Size 44 m².
Sleeping arrangements:
• bedroom: 2 single beds
• sofa bed for 2 in living room
Kitchen equipment
•
large set of cutlery and cookware
• dishwasher
• refrigerator-freezer
• electric stove and oven
• microwave oven
• coffee maker
• water kettle
• toaster
Other equipment
• wi-fi
• smart-tv
• washing machine
• dryer
• electric drying closet for clothes
• iron and ironing board
• hairdryer
• car electric heating point
• ski maintenance room (table + iron)
• in the shared storage room: fire wood, 2 bikes (in summer) and toboggans
• the housing company also has for hire 1 baby bed (incl. linen and towel) and a high chair for common use
Price includes
In autumn and winter seasons
The price includes linen (beds are made), towels, end-of-stay clean and wi-fi.
In summertime
The price includes linen and towels for 2 people and wi-fi.
More linen and towels and end-of-stay clean by order.

Please check included services from your invoice.

Distances
• Ski track approx. 50 m
• Ski slopes approx. 2 km
•
Saariselkä info and maps
Key service
The keys are picked up from the reception of Saariselkä Booking, address Honkapolku 2. When the reception is closed, please pick up the keys from the entrance hall of the reception using door code.
The keys must be returned to the reception of Saariselkä Booking by 12 p.m. (at noon) on the day of departure. If the reception is closed, please leave the keys to the locked, red mailbox on the outdoor wall.
Saariselkä Bookings reception
Read 16 reviews
(Average score: 4.38)
Siisti toimiva huoneisto kahdelle latujen läheisyydessä (alle 100 m lähtöpaikalle). Kaikki toimi kuten piti.
Erittäin hyvä ja lähellä hiihtolatua.
Hiihtäjille loistavalla sijainnilla oleva huoneisto kahdelle. Sängyt olivat makuumme liian kovat. Ilmastointi huristeli kohtuullisen äänekkäästi. Hyvä varustelu ja siisti kokonaisuus.
Erinomainen rauhallinen ja jopa vähän ylellisen tuntuinen kelohonkamaja kahdelle. Sijainti niin lähellä latujen starttipistettä kuin vain voi olla. Kaikki laitteet toimivat kuten piti. Auton parkista olisi voinut olla paremmat ohjeet, toki parkkikin löytyi läheltä pienen pähkäilyn jälkeen.
Erittäin siisti mökki: kaikki tarvittava löytyi. Lattialämmitys on iso plussa. Todella hiljainen paikka. Ladut miltei kotiovelta. Ehdoton suositus ja varmasti tulossa uudemman kerran.
Sopivan kokoinen kahdelle. Erittäin siisti ja puhdas, hyvä sisäilma. Vedenkeitin jätti sivumaun veteen, keitettiin vesi kattilassa. Erittäin hyvä sijainti hiihto- ja patikointireittien lähtöpisteessä.
Hyvä majoituspaikka. Ulkoilu oli mahtavaa. Käytiin kaunispään huipulla kävelemällä. Aurora kävelylenkki tuli myös tehtyä.
Siisti huoneisto. Patja aavistuksen kovanpuoleinen. Tullaan varmaan toistekin.
Ihan ok, perus asunto. Lämpömittari saunassa olis ollu kiva ja kiviäkin voisi lisätä kiukaaseen.
Mökki oli täysin varusteltu, tyylikäs ja siisti. Reittien alkupäät vieressä.
Erittäin hyvä huoneisto. Siisti ja rauhallinen kaikilla mukavuuksilla. Kaikki tarpeellinen lähietäisyydellä. Oli mukavaa majoittua, kiitos!
Hyvin varusteltu ja viihtyisä huoneisto kahden hengen tarpeita ajatellen. Sijainti on erinomainen, sillä maastohiihtoladut lähtevät aivan vierestä. Aiemman palautteen perusteella kahvinkeitin oli uusittu. Rappurallin harjat kaipaavat uusimista.
Hyvä, siisti ja kompaktin kokoinen kelomökin päätyhuoneisto, jossa kaikki tarvittava nukkumiseen, ruuanlaittoon ja saunomiseen. Sopii pariskunnille, ilman lapsia tai yhden pienemmän lapsen kanssa matkustaville. Jos puutteita pitää mainita, niin oma terassi vilvoitteluun saunomisen jälkeen puuttuu, aika kovat sängyt, joskaan se ei meitä häirinnyt ja naapurin äänet kuuluu aika hyvin huoneistosta toiseen. Vähän viileätä oli tullessa, mutta seinässä olevien säädinten avulla voi lattialämmitystä säädellä niin, että sisälämpötilan saa sopivaksi pienellä viiveellä - vinkiksi tuleville asukeille. Loistojuttu oli se, että pihalta pääsee lähes suoraan muutaman kymmenen metrin päässä olevalle ladulle.
Oikein kiva huoneisto. Pisteet siisteydestä ja hyvästä varustelutasosta. Sänky oli liian kova makuumme.
+ Sijainti hyvä, ladut lähellä + Kodikas tunnelma + Sopiva kahdelle + Pesukone, kuivausrumpu sekä kuivauskaappi - Todella kova sänky - Rappurallin harjat loppu - Kahvinkeittimen vesisäiliö ruskea, kaipaa puhdistusta - Saunan kiukaaseen voisi asetella lisää kiviä pehmeämpien löylyjen takaamiseksi, nyt muutaman harvan kiven joukosta paistaa vastukset punaisena. - Koneellisen ilmanvaihdon toteutus ei ole ihan fiksuin. Jos se on edes pienimmällä asennolla päällä, huoneistosta tulee todella vetoisa ja lämpötila laskee +17 asteeseen, vaikka patteri ja lattialämmitys on täysillä. Ei kovin energiatehokasta.