Hirvasaho A2*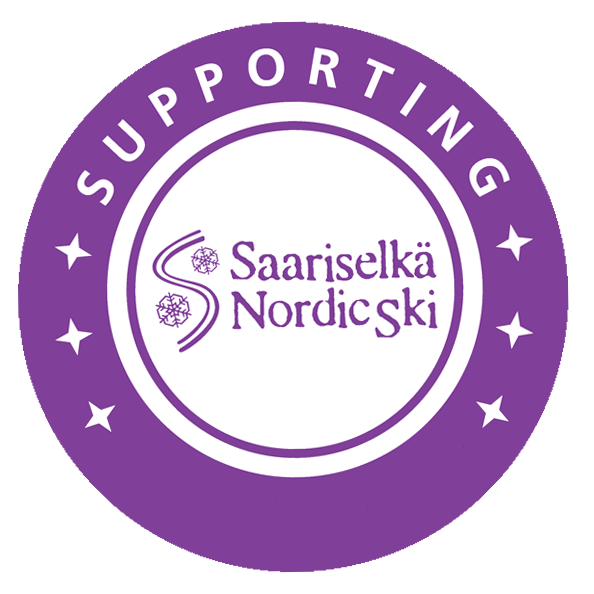 Apartment in a row house in Kaunispään Etelärinne I -area 1,4 km to the North from the center of Saariselkä. Apartment is in the middle of the 4-unit row house. Kitchen-living room, loft, sauna and shower room/toilet. Kitchen, sauna and shower room/toilet are renovated. Built in 1991. Size 35+18 m².
Sleeping arrangements, loft:
• 2 alcoves: 2 single beds/alcove
Kitchen equipment
•
large set of cutlery and cookware
• dishwasher
• refrigerator/freezer
• electric stove and oven
• microwave oven
• coffee maker
• toaster
Other equipment
• 43" tv
• cd-player
• radio
• washing machine
• electric drying closet for clothes
• iron
• hair dryer
• fireplace
• car electric heating point
• warm and airconditioned ski maintenance room with a stand and an iron (apartments A2, B2 and B1 shared)
Price includes
In autumn and winter seasons
The price includes end-of-stay clean and wood for the fireplace.
Linen and towels to be ordered separately.
In summertime
The price does not include extra services.
Linen, towels and end-of-stay clean by order.
Pet fee
• 40 € / pet / booking (one pet)
• 25 € / pet / booking (second pet)
Please check included services from your invoice.
Distances
• Ski track approx. 250 m
• Ski slopes approx. 2,4 km
•
Saariselkä info and maps
Key service
The keys are picked up from the reception of Saariselkä Booking, address Honkapolku 2. When the reception is closed, please pick up the keys from the entrance hall of the reception using door code.
The keys must be returned to the reception of Saariselkä Booking by 12 p.m. (at noon) on the day of departure. If the reception is closed, please leave the keys to the locked, red mailbox on the outdoor wall.
Saariselkä Bookings reception
Read 8 reviews
(Average score: 3.88)
Hyvä sijainti: lyhyt matka ladulle ja sopiva etäisyys keskustaan. Rauhallinen paikka ja huoneistossa kaikki tarvittava. Parvella olevat patjat uusimalla arvostelu olisi vielä parempi 👍 Majoitun tässä varmaan uudestaankin.
Hirvasaho A2 oli täysin ennakkomarkkinointitietojen mukainen, siisti, rauhallinen, hyvin varusteltu lomahuoneisto. Erinomainen sijainti Kaunispään etelärinteessä, josta teimme helposti hiihtomatkoja Saariselän eri kohteisiin. Myös keskustan ravintola ym. palveluihin lyhyt matka. Hinta-laatusuhde ok. Suosittelemme muillekin.
Rauhallisella paikalla hyvällä sijainnilla hiljainen ja siisti huoneisto. Hyvin varusteltu.
Ilmoituksen kuvat vastasivat todellisuutta ja huoneisto oli yleisilmeeltään siisti ja kodikas. Kahdelle hengelle toimi oikein hyvin, neljällä hengellä olisi ollut oleskelutilojen osalta hiukan ahdas sillä mukavia sohvapaikkoja ei niin monelle riittäisi. Voisin kyllä majoittua samassa kohteessa uudelleenkin, Saariselän keskustaan tosin on vähän matkaa.
Accommodation was e bit outdated but all-in-all very good. Very well equipped in regards to household. Only negative point was that the showercabin leaked wich caused flood in the bathroom. We found a way to prevent this by not putting the tap open all the way in the shower but it is something that needs to be fixed. (reported this at the booking reception)
Mökki oli huonosti siivottu, tulopäivänä siivosin itse... myös astiat oli likaiset
Meille juuri sopiva loma-asunto. Sopivalla etäisyydellä palveluista. Pinnat hieman kuluneet joten vaatisivat päivitystä. Loppusiivous oli ehdottomasti plussaa. Äänieristys hieman huono joten naapurin karaoken laulu häiritsi yöunta. Voisimme tulla ehdottomasti uudelleen.
+Viihtyisä, siisti ja toimiva huoneisto kahdelle henkilölle. Keittiövarustus oli hyvä; riittävästi ruokailuvälineitä, jopa sähkövatkain ja tehosekoitin löytyi. - Huoneistossa ei ollut CD/radiota, vaikka varustelussa se oli mainittu. Ehdotuksia: Juomalaseja voisi hieman lisätä ja suihkunurkkauksessa oli hyvä olla joku hylly, mihin saisi shampoot ym. Ulko-oven eteen sisälle kynnysmatto, ettei tarvitse likaisilla kengillä astua karvalankamaton päälle.