Siularinne B8*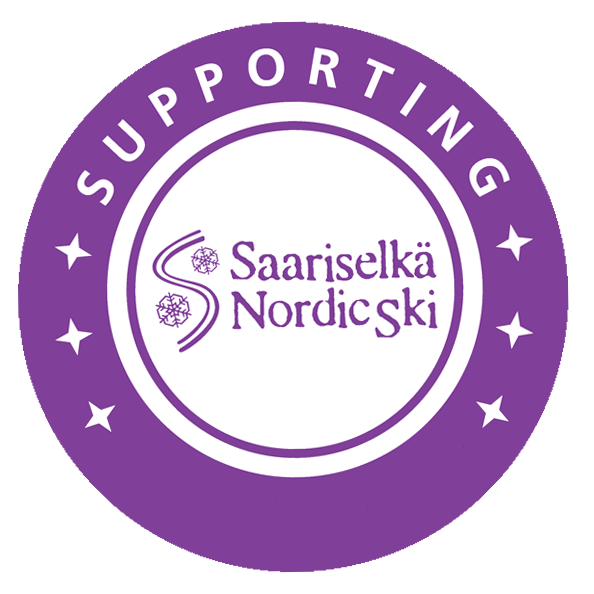 Apartment in a row house in the Kaunispään Etelärinne 1 -area 1,5 km to the north from the center of Saariselkä. Downstairs apartment in the 2-storey row house. Kitchen-living room, sauna and shower room/toilet. Renovated 2010. Built in 1989. Size 33 m².
Sleeping arrangements:
• alcove: 2 single beds
• living room: sofa bed
Kitchen equipment
•
basic set of the cutlery and cookware
• dishwasher
• refrigerator
• electric stove and oven
• microwave oven
• coffee maker
• water kettle
• toaster
Other equipment
• tv
• dvd-player
• cd-player
• radio
• tv
• washing machine
• electric drying closet for clothes
• iron and ironing board
• hair dryer
• fireplace
• car electric heating point
• small outdoor storage
• ski maintenance room with waxing rack and infrared heater
Price includes
In autumn and winter seasons
The price includes linen, towels, end-of-stay clean and wood for the fireplace.
In summertime
The price includes accommodation.
Linen, towels and end-of-stay clean by order.

Please check included services from your invoice.

Distances
• Ski track approx. 80 m
• Ski slopes approx. 2,3 km
•
Saariselkä info and maps
Key service
The keys are picked up from the reception of Saariselkä Booking, address Honkapolku 2. When the reception is closed, please pick up the keys from the entrance hall of the reception using door code.
The keys must be returned to the reception of Saariselkä Booking by 12 p.m. (at noon) on the day of departure. If the reception is closed, please leave the keys to the locked, red mailbox on the outdoor wall.
Saariselkä Bookings reception
Read 10 reviews
(Average score: 4.2)
Erittäin sopiva kahdelle. Hyvä sijainti. Keittiön varustus oikein toimiva.Yleisilme siisti, tosin perusteellisempi siivous aika ajoin (pölyt pois huonekalujen alta yms.) vaikuttaisi viihtyvyyteen. Tällä kertaa harmia aiheutti se ,että liinavaatteet oli pesty tuoksuvalla pesuaineella.
Kompakti, rauhallinen ja siisti pikkuasunto palvelujen läheisyydessä kävelymatkan päässä Saariselän keskustasta. Lattiat olivat kylmät, mutta töppöset jalassa pärjäsi mukavasti. Keittiön varustus hyvä. Myös silitysrauta ja pesukone plussaa. Lämmin autopaikka oli myös kiva reilun parinkymmenenasteen pakkasilla. Voisin majoittua uudelleenkin tässä kodissa.
Muuten ihan mukava , mutta vuoteissa olisi toivomisen varaa , ahdas makuusoppi . Siksi vain nelonen. Ruska melkoisen näyttävä , Saariselkä näytti parastaan.
Siisti mökki, kaikki löytyy mitä tarvitaan, omaa rauhaa etsivälle ei paras mahdollinen naapurit lähellä. Ystävällinen vastaanotto.
Kaikki sujui aivan loistavasti.
Tiskialtaan vierestä lattisalista irti. En löytänyt Erikeepperiä. En voinut liimata sitä.
Todella hyvä sijainti. Mökeissä hyvä varustelutaso ja yleissiisteys hyvä. Palveluita oli tarjolla rajoituksista huolimatta mukavasti. Avaimen nouto tapahtui sujuvasti. Suosittelen!
Mukava siisti hyvn varusteltu asunto hyvällä paikalla.
Erittäin hyvä. Olimme erittäin tyytyväisiä. Kiitos
Sopiva sijainti kylän ulkopuolella. Siisti ja sopiva kahdelle. Keittiövarustus riittävä. Aiemmissa arvosteluissa mainitun mukaisesti kylmä lattia (mutta ei itse mökki).