Laavurinne*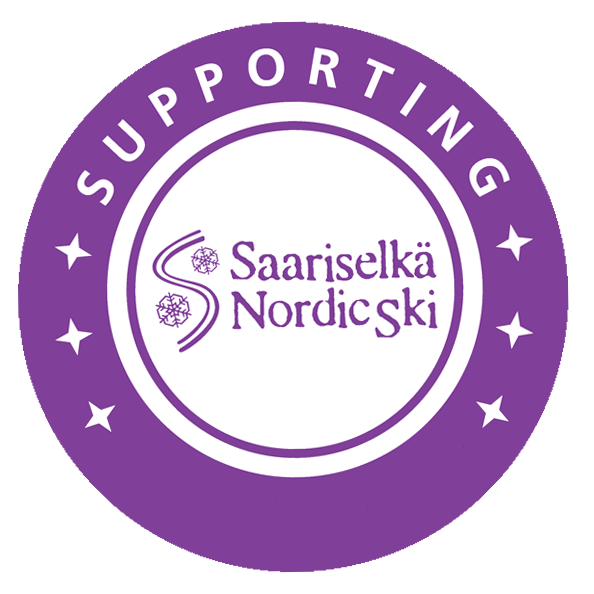 Log cabin in Luttorinne -area 2,4 km to the south from the center of Saariselkä. Kitchen-living room, 3 bedrooms, loft, sauna, shower room/toilet, toilet and terrace. Built in 2001. Size 100+10 m².
Sleeping arrangements:
• 3 bedrooms: 2 beds/room
• loft: 3 beds (80 cm, 80 cm, 120 cm)
Kitchen equipment
•
large set of cutlery and cookware
• dishwasher
• refrigerator/freezer
• electric stove and oven
• microwave oven
• coffee maker
• toaster
• water kettle
• mixer
Other equipment
• tv
• radio/cd-player
• washing machine
• electric drying closet for clothes
• iron and ironing board
• high chair for child
• fireplace
• shelter for car
• car electric heating point
• ski maintenance room
Price includes
In autumn and winter seasons
The price includes linen (beds are made), towels, end-of-stay clean and wood for the fireplace.
In summertime
The price does not include extra services.
Linen, towels and end-of-stay clean by order.

Pet fee
• 40 € / pet / booking (one pet)
• 25 € / pet / booking (second pet)

Please check included services from your invoice.

Good to know
• Enter to the terrace from sauna department and from living room
• During skiing season the ski bus drives through Luttorinne area
Distances
• Ski track approx. 460 m
• Ski slopes approx. 4,2 km
•
Saariselkä info and maps
Key service
The keys are picked up from the reception of Saariselkä Booking, address Honkapolku 2. When the reception is closed, please pick up the keys from the entrance hall of the reception using door code.
The keys must be returned to the reception of Saariselkä Booking by 12 p.m. (at noon) on the day of departure. If the reception is closed, please leave the keys to the locked, red mailbox on the outdoor wall.
Saariselkä Bookings reception
Read 10 reviews
(Average score: 4.2)
Ehkä ensi kerrallakin syksyllä.
Kolmatta kertaa Laavurinteessä. Plussat: Isolle porukalle hyvät nukkumatilat. Hyvät ruoanlaittovälineet ja astiat, iso ruokapöytä mihin mahtuu kahdeksan henkilöä. Erittäin hyvä sijainti hiihtämisen kannalta, helppo lähteä joka suuntaan. Siisti ja hajuton vaikka on lemmikit sallittu. Hyvä varustetaso, kuivauskaappi, pyykinpesukone yms. Rauhallinen ympäristö. Uusi Moccamaster kahvinkeitin oli iloinen yllätys! Miinukset: Ihan liian pieni jääkaappi näin isoon mökkiin. Ongelma korostui nyt kun ruokakauppaa ei ollut. Vanhanaikainen, hankalakäyttöinen ja pieni uuni/liesitaso ilman kiertoilmatoimintoa. Isolle porukalle vaivalloista tehdä ruokaa kun uunin tilavuus on niin pieni ja kaikkia keittolevyjä ei voi tilanpuutteen vuoksi käyttää yhtäaikaa. Valaistus kauttaaltaan heikkotehoinen, koko mökki on tosi pimeä. Kylpyhuoneen ovi ei mene kunnolla kiinni ja vesi jää lillumaan vessanpöntön ympärille. Kokonaisuutena hinta/laatusuhteeltaan hyvä lomanviettopaikka. Pienellä rahallisella panostuksella (jääkaapin ja uuni/liesitason sekä valaistuksen uusimisella) saisi paljon aikaan. Harmi, ettei näille pienille epäkohdille ole tehty mitään aikaisemmista palautteista huolimatta.
Loistava majoitus lapsiperheen viikkoloman viettoon. Viiden eri ikäisen (2-13) lapsen ja vanhempien sekä isovanhempien sopi oleilla lokoisesti lämpöisessä ja mielestämme järkevästi suunnitelluissa tiloissa. Autolla mäkeen ja suksilla tai kävellen hyvin hoidetuille reiteille suoraan pihasta. Loisto ympäristö.
Hieno ja hyvä majoitus, Ei puutteita suuremmin. Parilla henkilöllö meni nenä tukkoon viikolla mutta voi johtua mistä vaan. Kiitos majoituksen onnistumisesta.
Toinen kerta Laavurinteessä tällä kertaa vaimon kanssa kahdestaan; varaus, hinta/laatu, kohde, palvelu kohdallaan. Ainoa miinus suihkussa edelleen oleva viemärinhaju. Kävimme vaelluksilla Kaunispäällä ja Rumakurussa sekä pyöräilyretkellä Kiilopäällä, autoilimme EU:n pohjoisimmassa pisteessä Nuorgamissa. Reissuilta oli hyvä palata Laavurinteeseen saunomaan ja lepäilemään. Tällä kertaa emme paljon tarvinneet Laavurinteen täydellistä keittiövarustusta. Suunnittelemme ensi pääsiäiseksi reissua taas suuremmalla porukalla Saariselälle ja toivottavasti Laavurinne on vapaana, koska sillä on täydellinen sijainti latujen ja keskustan suhteen.
Hyvä ja toimiva kokonaisuus. Sijainti hyvä ja rauhallinen paikka.
Hyvät tilat ja riittävä varustus. Jonkin verran käytön jälkiä.
Kooltaan ja pohjaratkaisultaan sopi isommallekin porukalle. Keittiön hellan voisi saattaa nykyaikaan, muutoin hyvin ruuanlaittovälineitä 😊
Mökki oli mukavn kokoinen ja varustelu oli hyvä. Suosittelen kohdetta.
Hieno mökki. Olimme 9 hengellä hiihtelemässä. Mökin yläparveke aika kuuma öisin takan käytöstä johtuen. Hyvät keittoastiat ja hienot ruokailuastiat. Hintansa väärti ja siisti sekä hyvällä paikalla. Alueen tiestön hoito vähän retuperällä.