Warning
: date() expects parameter 2 to be int, string given in
/home/customer/www/saariselka.com/public_html/wp-content/themes/Divi-child/_kkwp_saariselka/init.php
on line
30
Kelowaskooli*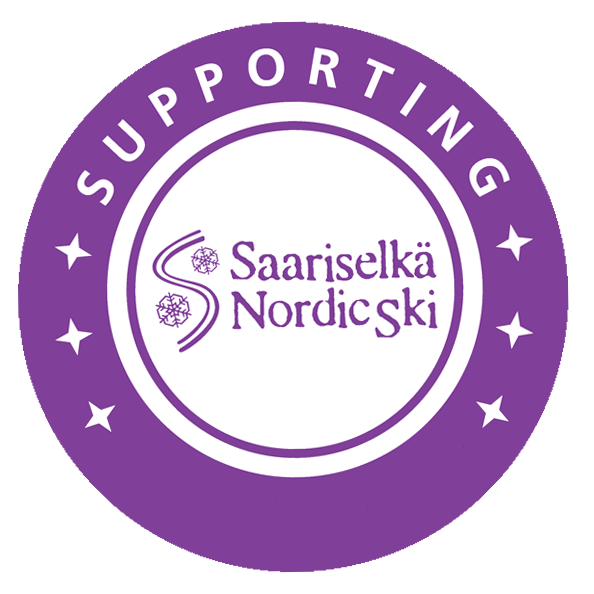 Silver log cabin in semi-detached house in the center area of Saariselkä. Kitchen-living room, 3 bedrooms, lounge/bedroom, sauna, shower room, maintenance room, shower/toilet and toilet. Lounge in upstairs can be devined as a bedroom (2 sofa beds). Built in 2001. Size 110 m².
Sleeping arrangements, entrance floor:
• 1 bedroom: 2 single beds
Sleeping arrangements, second floor:
• 2 bedroom: 2 single beds/room
• lounge: 2 sofa beds (wide 120 cm/sofa bed)
Kitchen equipment
•
large set of cutlery and cookware
(Finnish design: Arabia Illusia)
• dishwasher
• refrigerator
• freezer
• ceramic electric stove and oven
• microwave oven
• coffee maker
• water kettle
• toaster
Other equipment
• wi-fi
• 2 tv´s (smart-tv downstairs)
• bluray -player (connection in upstairs tv)
• radio
• washing machine
• electric drying cupboard for clothes
• iron and ironing board
• 2 hair dryers
• fireplace made of natural stones
• car electric heating point
• ski maintenance room: table with ski rack
Distances
• Ski track approx. 60 m
• Ski slopes approx. 2,8 km
•
Saariselkä info and maps
Price includes
The price includes linen, towels, bathrobes, end-of-stay clean, wood for the fireplace and wi-fi.
Please check included services from your invoice.
Good to know
• Each quest has two cupboards for clothes
• Separate ski maintenance room
• There is an automatic ventilation in KeloWaskooli
Key service
The key service information will be sent with the booking confirmation.
Kelowaskooli virtual tour in full size
Read 8 reviews
(Average score: 4.38)
Majoitus oli viihtyisä ja hyvin varusteltu. Näkyvät avautuivat metsään, joka toi mukavan lisän. Sijainti oli loistava latujen lähellä. Keittiönvarustelu taso on hyvä, kaikki ruuanlaitto onnistui hyvin. Samoin kattaukset. Sängyt olivat turhan pehmeät, tämä pienenä miinuksena.
Hyvin järjestelty mökkivierailu kansainvälisten asiakkaiden kanssa, ainoastaan Revontulet jäivät tällä kertaa näkemättä.
Kohde oli hyvin varusteltu ja viihtyisä. Tulijalle olisi hyvä jättää ns. lähtöselvityslomake, jolle tulija voisi jättää tullessa tekemät huomiot kuten * rikkinäinen lasilevyn reuna (olohuoneen pöytä) * 2 palanutta lamppua kattovalaisimessa * lasivitriinissä ollut rikkinäinen konjakkilasi (havaittiin vieraille otettaessa) Täydentävät infot apk:n ja saunan toiminnasta olisivat olleet myös tervetulleita. Samoin selkeä tieto jätteen keräyslaatikon sijainnista. Soittaessani mökin haltijalle, hän vastasi aina ja neuvoi ystävällisesti kussakin tapauksessa. Voin suositella lämpimästi tämän mökin vuokraamista👍
Kaikki suju suht mutkattomasti Kelowaskooli oli huippu netti ei toiminut lamppuja pimeenä ja saippuat loppu kesken;) TV kannattais päivittää tälle vuosituhannelle samoin muut audiovehkeet kiitoksia paljon tulemme uudestaan
Huonosti siivottu, villakoiria olkkarissa, karkkipapereita nojatuolissa tyynyjen alla, likaisia astioita (ikävä kyllä yleistä kaikissa mökeissä), jääkaappi haisi kuolemalle (haju häipyi kahvinporoja lautasella pitäen), auton lämmitystolppa/tolppien merkintä, mille asunnolle mikäkin kuuluu, kaikki tolpat ei päällä/kytketty huoneistosta pois?, huoneistoon tullessa sisäovella voisi olla matto/kengät voisi jättää hetkeksi valumaan, tuulikaappi siihen kylmä, pieni tv, netti ei toiminut, pieni pesukone. Hyvä sauna ja kiva sijainti, tilava mökki, rappuset ei narisseet/harvinaista!
The house was very comfortable and well equipped. Good ventilation, large sauna and a wide selection of wine glasses :-))
Hyvin varusteltu mökki erinomaisella paikalla.
Hyvin varusteltu mökki, löytyy kaikki, mitä lomalla tarvitsee. Paikka on lähellä kauppoja ja latuja. Täällä on helppo päästä lomafiilikseen ja rentoutua. Kaikki toimi hienosti.