Metsänpirtti 4*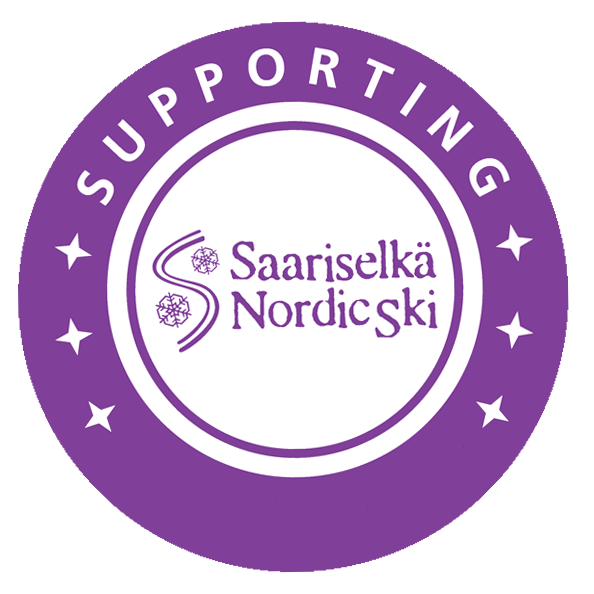 "Metsänpirtti-Metsäntupa" is a small row house in the center of Saariselkä. There are 4 apartments for 2 people and an apartment for 8 people.
All 5 apartments share a ski waxing room. Washing machine room is shared with 4 Metsänpirtti-apartments.
Metsänpirtti 4 description
Entrance to the Metsänpirtti 4 -apartment is on the right side (west side) of the house, when looking from the Raitopolku-road. Kitchen-living room, bedroom, sauna and shower/toilet. Size 30 m².
Sleeping arrangements:
• bedroom: 2 single beds and above them 1 bed
• living room: sofa bed (120 cm wide)
Kitchen equipment
•
basic set of cutlery and cookware
• dishwasher
• refrigerator/freezer
• electric stove and oven
• microwave oven
• coffee maker
• water kettle
• toaster
Other equipment
• wi-fi
• smart-tv
• cd-player
• radio
• washing machine together with whole house
• electric drying closet for clothes
• iron and ironing board
• hair dryer
• car electric heating point
• electric vehicle charging station
• ski maintenance room
• bike wash possibility
Price includes
In autumn and winter seasons
The price includes linen, towels, end-of-stay clean and wi-fi
In summertime
The price includes wi-fi.
Linen, towels and end-of-stay clean by order.
Pet fee
• 40 € / pet / booking (one pet)
• 25 € / pet / booking (second pet)
Please check included services from your invoice.
Good to know
• warm ski waxing room in the basement of the house, entrance from the east side of the house
• in the ski waxing room are private storage places for the skis and ski shoes - Please, use storage room for your skiing gear (do not walk inside the apartment with ski shoes)
• washing machine room is in the north end of the house (same side as Raitopolku-road)
• the water hose for bike wash is in the same room as washing machine
Distances
• Ski track approx. 80 m
• Ski slopes approx. 2 km
•
Saariselkä info and maps
Key service
The keys are picked up from the reception of Saariselkä Booking, address Honkapolku 2. When the reception is closed, please pick up the keys from the entrance hall of the reception using door code.
The keys must be returned to the reception of Saariselkä Booking by 12 p.m. (at noon) on the day of departure. If the reception is closed, please leave the keys to the locked, red mailbox on the outdoor wall.
Saariselkä Bookings reception
Read 8 reviews
(Average score: 4)
Viihdyimme erinomaisesti. Tilat olivat hyvät ja toimivat, juuri meille sopivat, viihtyisät, ja lähellä kaikkea. Tulemme uudelleen. Ainut negatiivinen asia oli sängyt, joissa pehmeät patjat ja eivät pysyneet paikoillaan
Ihan luksusta ei ollu, sauna hyvä, astiasto lähes riittävä. Onneksi otin oman moccamasterin mukaan *vink* Se mitä vähän päivittäisin: VUODEVAATTEET, on aika kulahtaneet IKEAn tyynyt ja petarisuojus. En kehtaisi vieraitani laittaa moisille nukkumaan. Suosittelen omia tyynyjä. Kaappitilaa ei ollu kehuttavasti. Se keittiön ikkuna toimii tuulestusikkunana, sitä joku kaipas, tosin patteri alkaa heti lämmittämään, ja siitä säädöstä ei ota sekoa (ei näy). Keskusvaraamolle: laittakaa johonkin riville avainten palautuksesta. Toki siellä varaamon seinällä on avainlaatikko, sitä vaan ei hoksaa tullessa kattella :) Tunturit tarjosi parastaan, neljänä päivänä, ja viihde puoli joka ilta. Kivaa oli ja kiva oli lähteä kotimatkalla pikkupakkasessa. Jospa ensivuonna pariviikkoa ! Ainiin, pesukone toimi hyvin, niin astia kun pyykki. Vessa/suihkutilan ovi jää kohta pysyvästi kiinni, toivotaan että väki on "oikealla puolella" .
Mökki mukava. Sopiva 2 hengelle ja koiralle. Miinuksena sängyt olivat huonot, kaipaisivat päivitystä.
Toinen kerta samassa majoituksessa, vuosi välissä. Siisti, perustasoinen huoneisto. Kaikki tarvittava ainakin meille löytyi. Siivous oli tehty huollellisesti, joskin muutama vanha roska oli edellisten majoittujien jäljeltä kaiketi jäänyt huomaamatta, mutta muuten siivous oli mielestäni huolella tehty. Majoitus on palveluineen, avainten noudosta ja palautuksesta sekä varauksesta lähtien ollut vaivatonta ja helppoa. Kun seuraavan kerran Saariselälle tulemme, valitsemme kyllä saman majoituksen!
Asunto oli sopiva tarpeisiimme. Ehkä tuuletusikkunaa jäi kaipaamaan näin kuumien kelien aikaan.
Ihan hyvä yöpymiskohde Kiitos teille
Majoitus tarjosi kaiken mitä luvattiinkin. Mukava pieni huoneisto, jossa 4 ihmistä yöpyi hyvin.
Pirtissä asuivat poikani vaimonsa kera. Ei kommentteja heiltä